Digital reputation and social recruiting in Italy.
Services
Graphic design
Illustration
Character design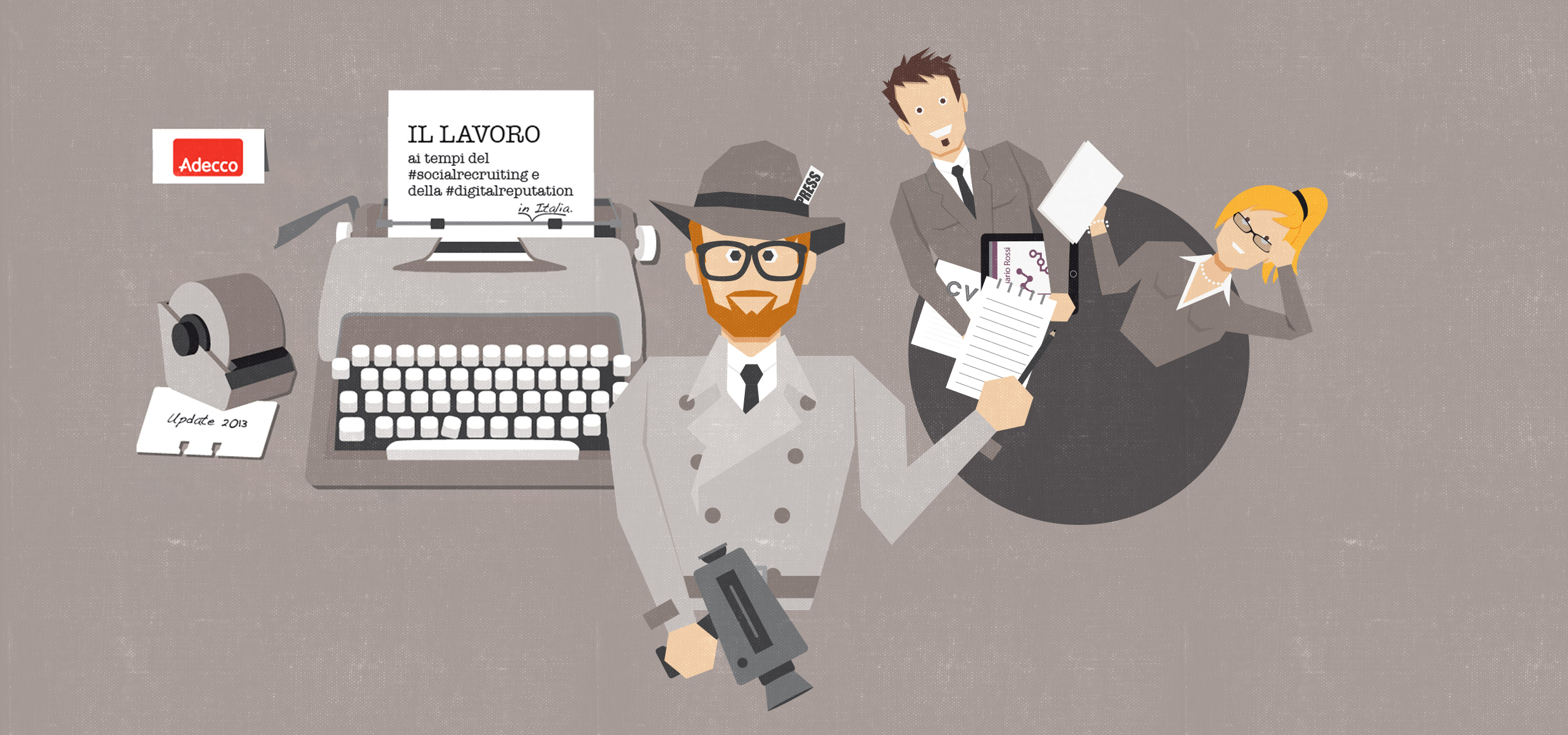 The Adecco Group is the world's leading provider of workforce solutions.

Adecco Italia commissioned an infographic based on the results, for the year 2012 and 2013, of an online survey on "Digital Reputation and Social recruiting in Italy" taken by 9100 job seekers and 503 HR managers.
The survey examined the use of social network sites as a new channel for job search and hiring, looking at the implications this has on candidates and recruiters.
Because of our expertise in data visualization, we've been asked to help Adecco Italia spread the results of such survey via an infographics.
The infographic compares social media usage trends between HR managers and job seekers, pointing out which social network has the most interaction, how social networks are used and to what end and the pros and cons of social recruiting.
Adecco was interested in reaching a widespread diffusion of these info in order to educate potential candidates on the use of social media. We opted for a light and funny tone of voice along with the introduction of a series of characters.
Infographics || Social media content || Collateral
Infographics
The infographics had a widespread online diffusion both via Adecco social media channels/websites and by being shared by newspapers and other digital media outlets.


Collateral material
We were asked to design some marketing materials to promote the event held by Adecco Italia for the survey results' presentation.
EVENT INVITATION
Adecco Italia commissioned an invitation to their event "Jobs in Italy in the time of Social recruiting and Digital reputation" to be held at their headquarters in Milan.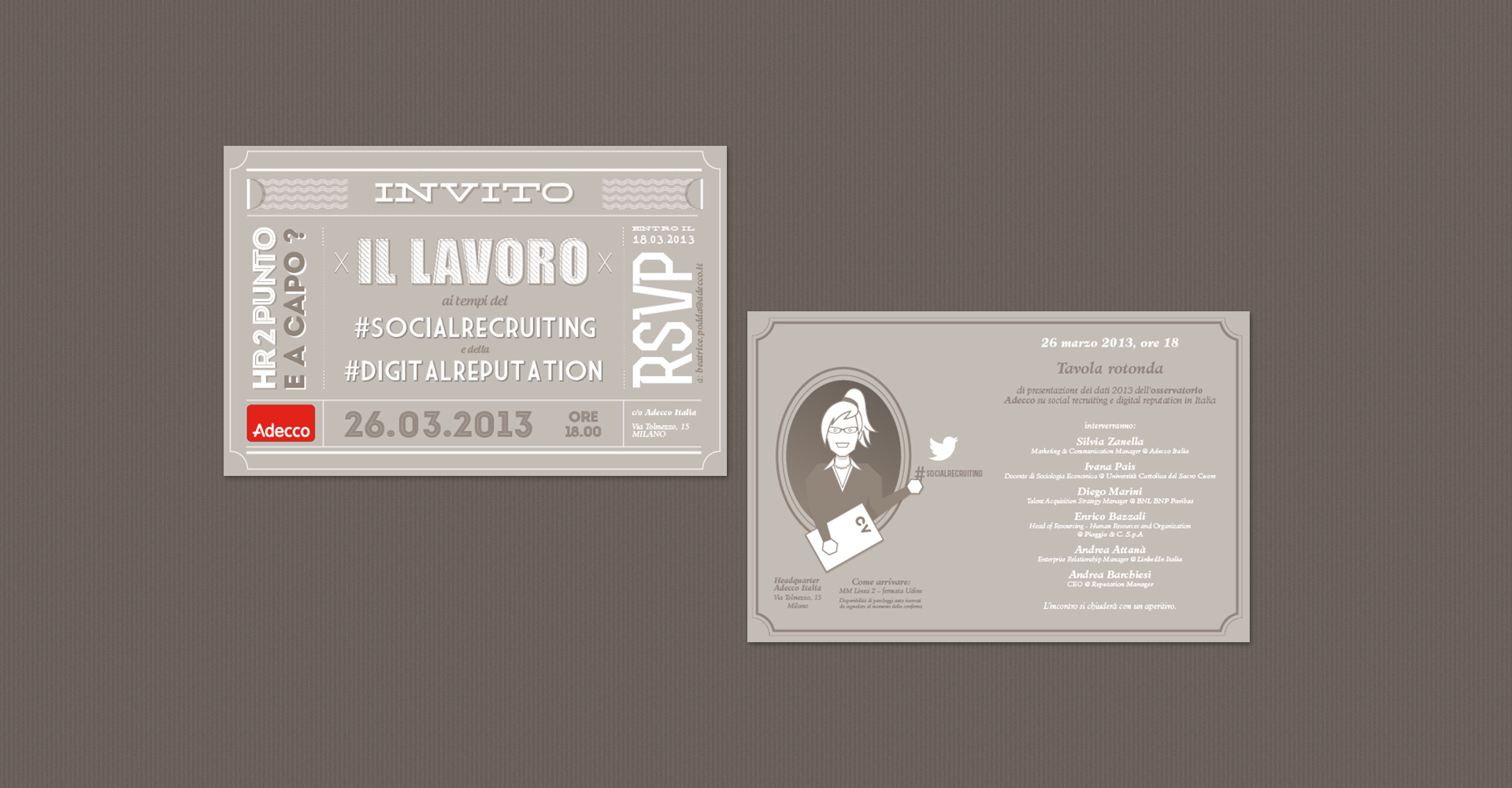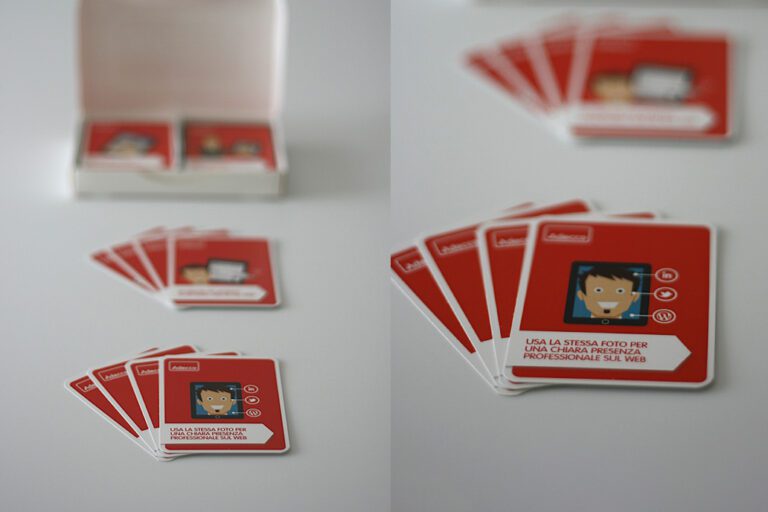 CARDS DECK



Adecco Italia requested a set of playing cards, customised with some social recruiting tips and tricks, to be distributed to their guests during the event.