An innovative project to support the creation of start-up and growth of innovative companies in Italy.
Services
Branding
Visual communication
UI design
Illustration
Website Design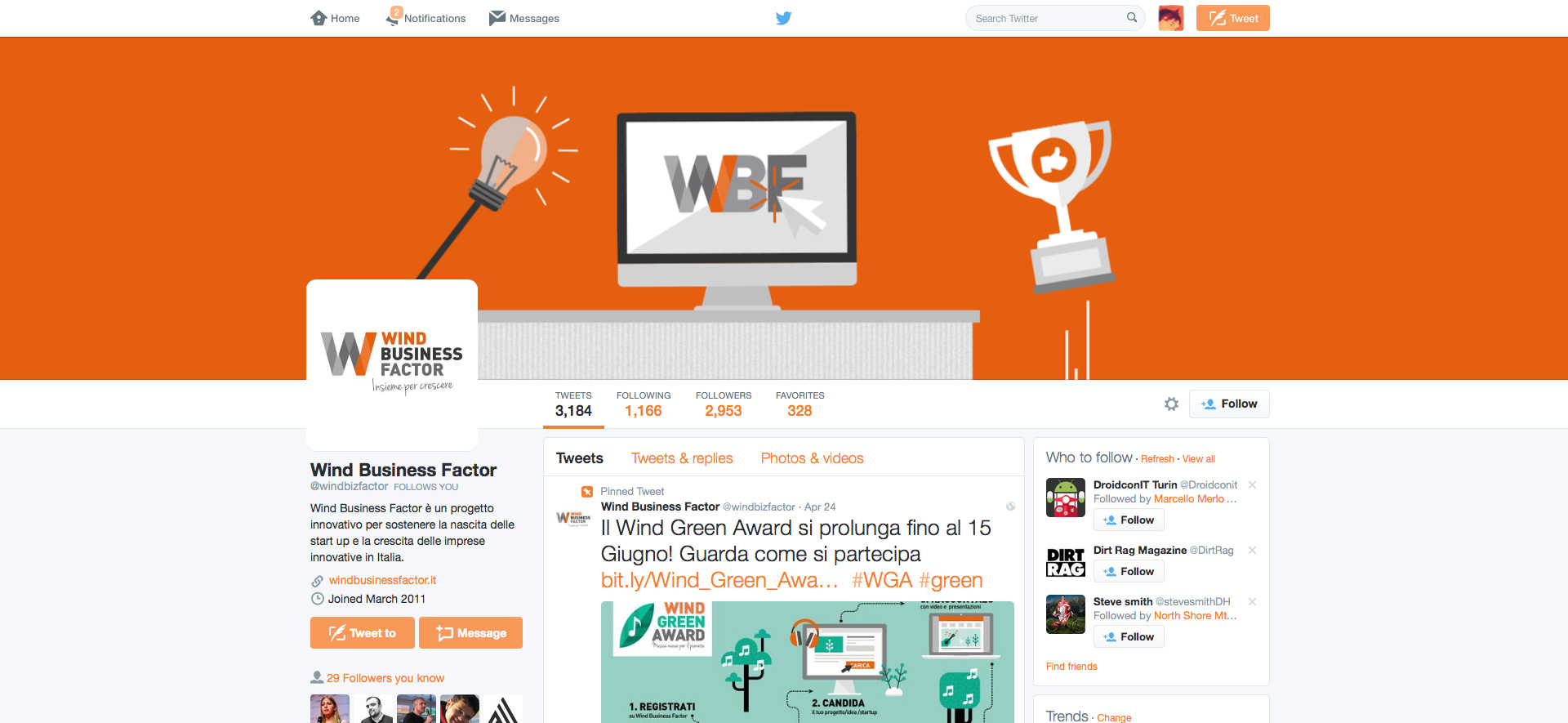 Wind Tre is the number one mobile operator in Italy and among the main alternative carriers in the fixed line market.
Wind Telecomunicazioni S.p.a. commissioned Digitouch S.p.A. (the company that commissioned as the Art Direction and UI Design) an overall rebranding of WIND BUSINESS FACTOR platform. A new tone of voice, branding materials and visuals had to be delivered before starting to work on the redesign of the website's user interface and layouts.
WBF is an online engagement platform hosting both an online community and a "campus" bringing the users technology, business, marketing and social media education via webinars.
For many years WBF hosted a startup competition named "Wind Startup Awards": a business acceleration program open to projects, business ideas and startups whose winners are nominated during an event where they can collect their prizes and officially start their acceleration period.
The goal of the rebranding operation was to think of a simpler and more direct access to the content already uploaded on the platform improving the user experience and the overall usability of the platform while, at the same time, introducing a new graphic design.
Branding || Collateral design || Visuals || Website design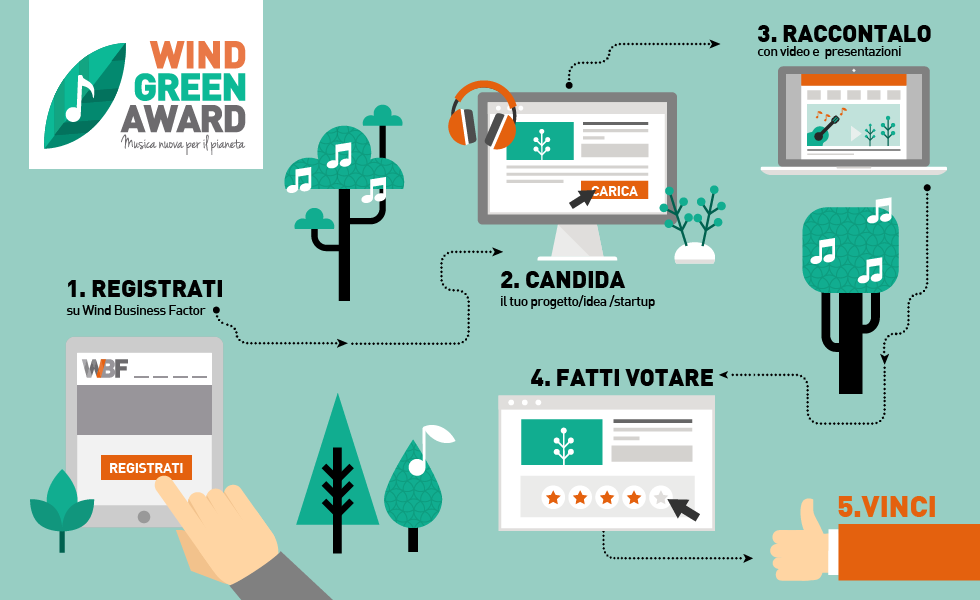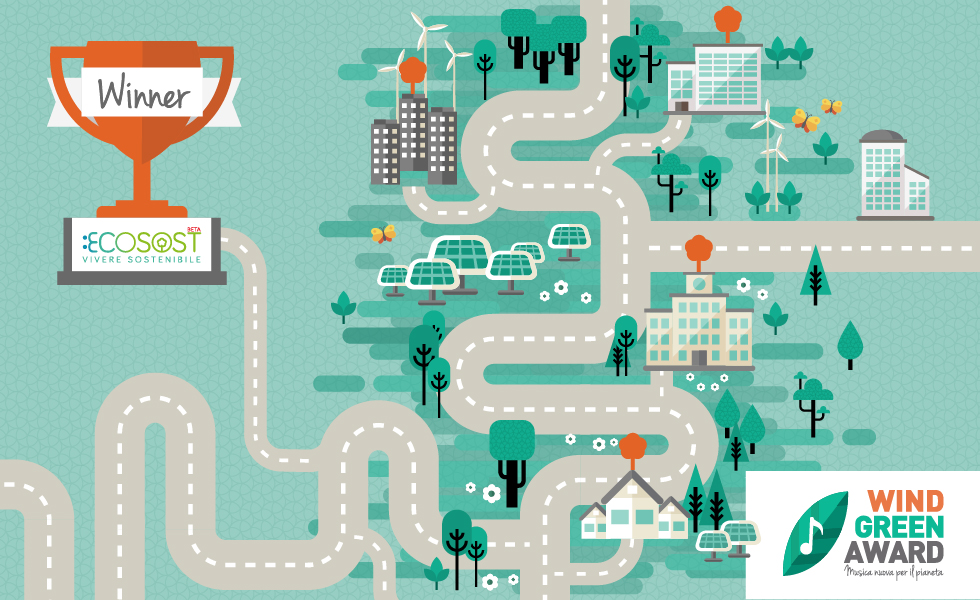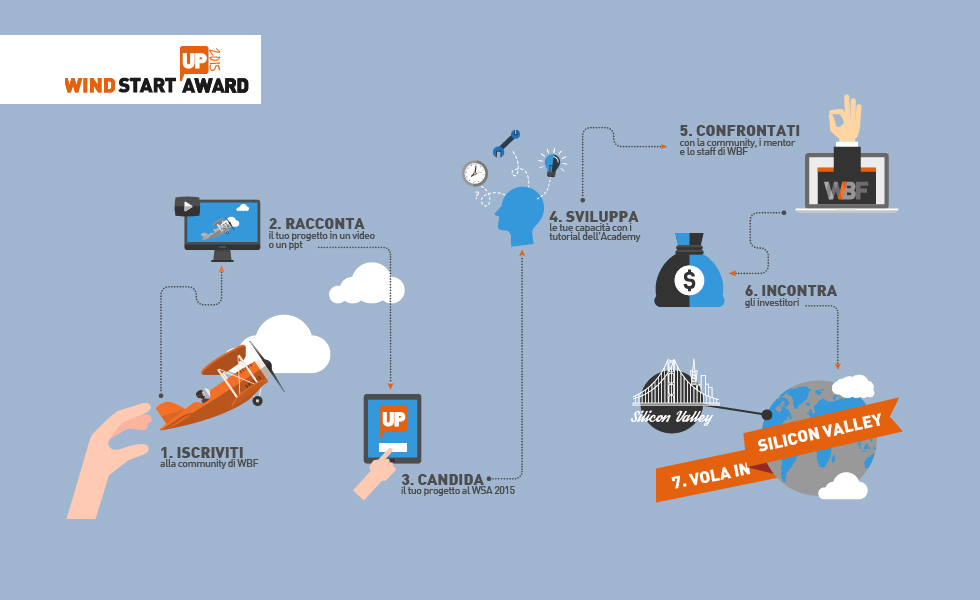 Color palette
The color palette used for the visuals and illustrations complied with the project's branding guidelines. The only variations have been used for Wind Green Award's identity.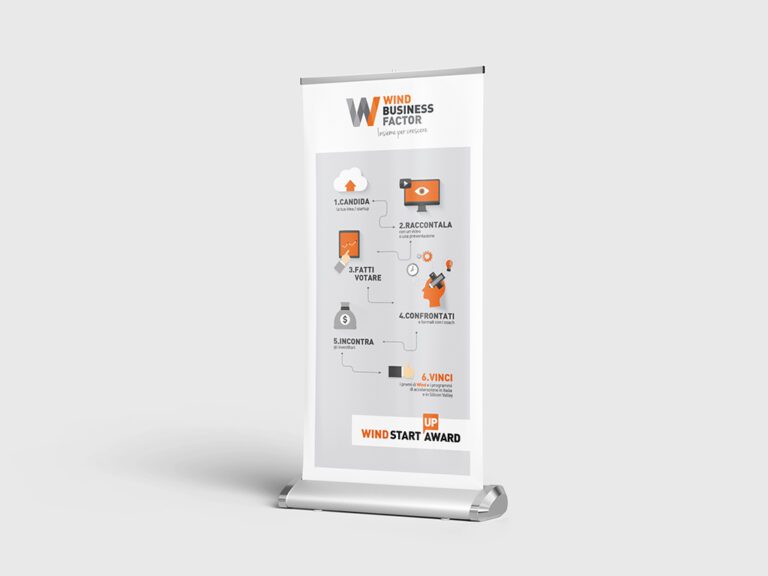 Visual identity



The identity is modern and friendly but engaging everyone who works in the ecosystem of innovative businesses (startuppers, professional managers and mentors).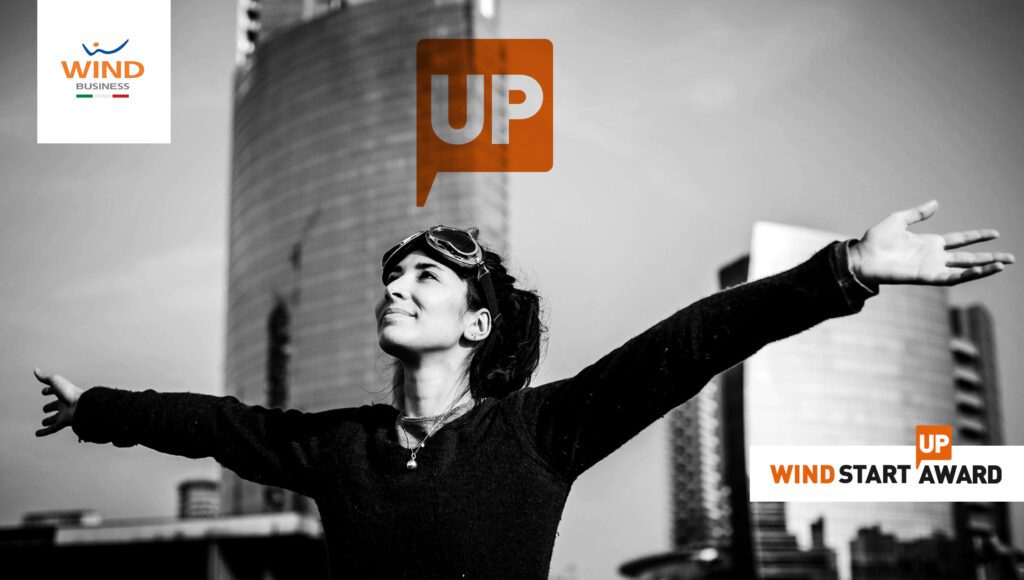 ICONOGRAPHY



Icons and badges were fundamental to this platform to clearly convey messages and info. We ensured that the iconography correlated with WBF's brand aesthetic and applied it to the visuals production too.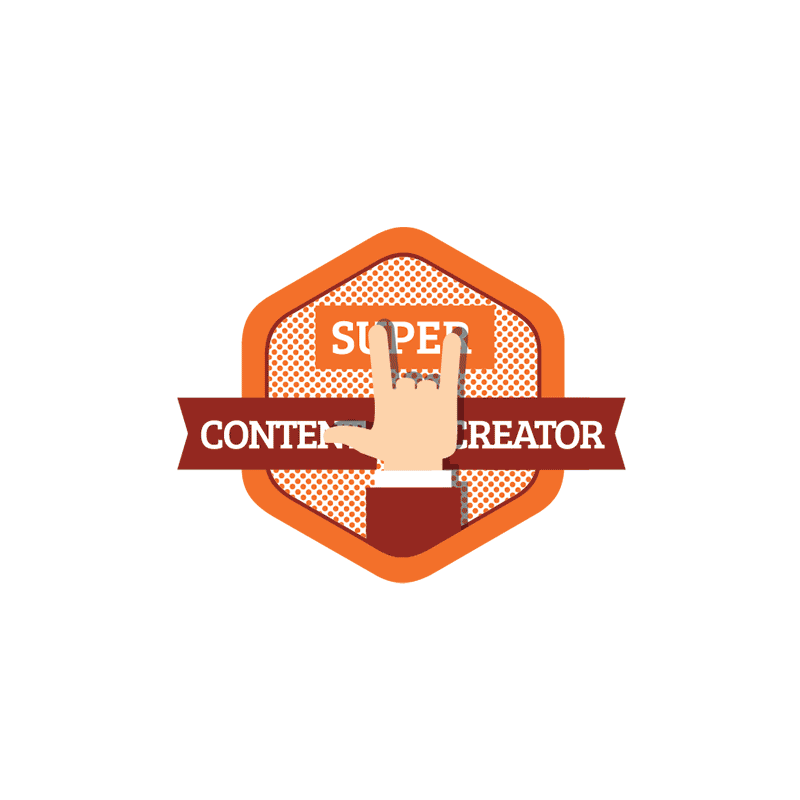 Website layout
The design and functionality of WBF's platform focused on providing an engaging and easy to use user experience. The UX/UI design was fundamental to make both the website responsive to the needs of the audience and the community interactive.